Kennett, MO. (PRWEB) October 28, 2009 -- Heather Ellis, a college student out of Kennett, MO is now facing 15 years in prison if she is sentenced after being accused of cutting line at a local Walmart. Her case has gotten the attention of the nation, and has been the subject of extensive online protests. Please see Missouri case number 08DU-CR00039-01, Dunklin County District Court for more details.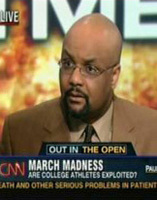 This requires that the prosecutor be made to realize that his power is not omnipotent and that he cannot destroy lives at his own discretion.
The case opens up a can of racial worms for a small town that is known for having the strictest legal system in the state of Missouri. Ellis, a college student and minister's daughter with no criminal record, has been traveling the country to get support for her case. The work paid off when her family's story was featured on CNN recently. To learn more about the case, visitTheHeatherEllisCase.com. Thousands around the nation have rallied to support Ellis, including many leaders, scholars and activists. Ellis goes on trial on November 18th and faces up to 15-years in prison if convicted.